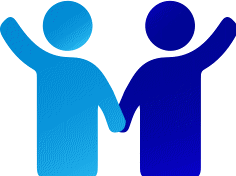 Friends and Family Tuition Discount
Study with friends, family members, or coworkers,
and each additional student pays just ¥1,000 per lesson.
Split the total tuition among yourselves and each person saves 35–50% or more!
The Friends and Family Discount can be applied to any course,
including our specially priced campaign courses.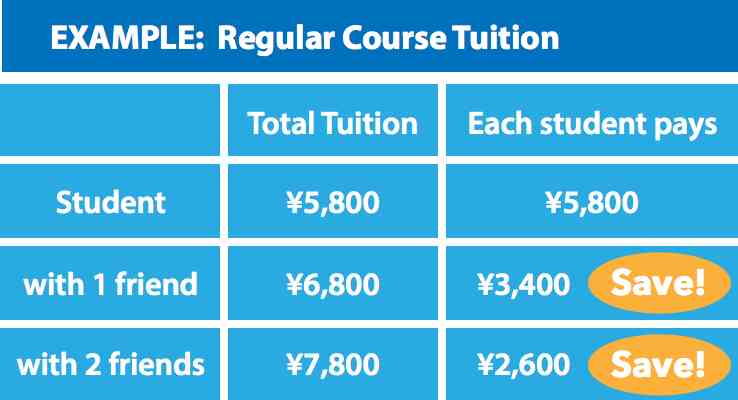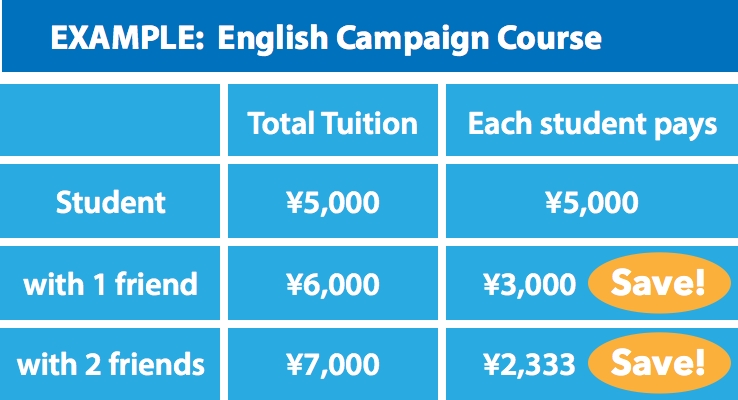 QUESTIONS? Call us now at (03) 3700-8110.
We're open every day, 10:00-12:00, 13:00-18:00